Community based projects in the past
HMI of Sedona and Northern Arizona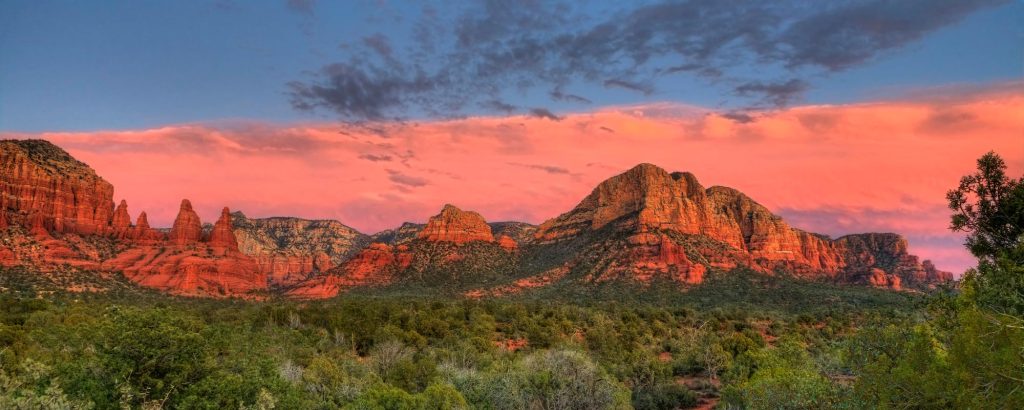 Sedona and Northern Arizona are home to a very diverse population and the natural beauty of the landscape attracts over 3 million tourists annually. Over a quarter of the residents of Cottonwood and Sedona are over the age of 65. In the larger community of Flagstaff approximately 10% are over the age of 65. Surrounding areas also have large tribal populations. With the high population of seniors, Alzheimer's and other dementias are the dominant mind related health issues. HMI's mission in Sedona and Northern Arizona will be focused around prevention of Alzheimer's and other dementias – even possible reversal of mild cognitive impairment. Together we will build community awareness and develop support among community leaders and healthcare organizations. Down the line we would also like to address the interrelated issues of Depression, Substance Abuse and Suicide which are also higher than both the national and state wide averages.
Community based projects in the past
1. Beach Cities Health District district wide research project
For three years we worked with the Beach Cities Health district to develop a community based brain health intervention research project. We were able to recruit over 70 individuals that were involved in a weekly intervention program that included cooking sessions, didactics, and Weekly Q&As. This program was incredibly popular and resulted in educating and training a significant number of participants to not only better their own health but those of others around them. The program now continues as an intervention program through the district.
2. Sedona coaching project
We worked with a team of lifestyle specialists in Sedona to recruit coaches who in turn recruited up to fifteen trainees who wanted to improve their brain health. They were trained through the MIND Health protocol and then empowered to bring transformative change into their own and their community's health. Through the journey we were also able to collect data on lifestyle and brain capacity. The program has been a unique model that provided us with tremendous lessons that can now be translated to other communities.
Want to become a volunteer?